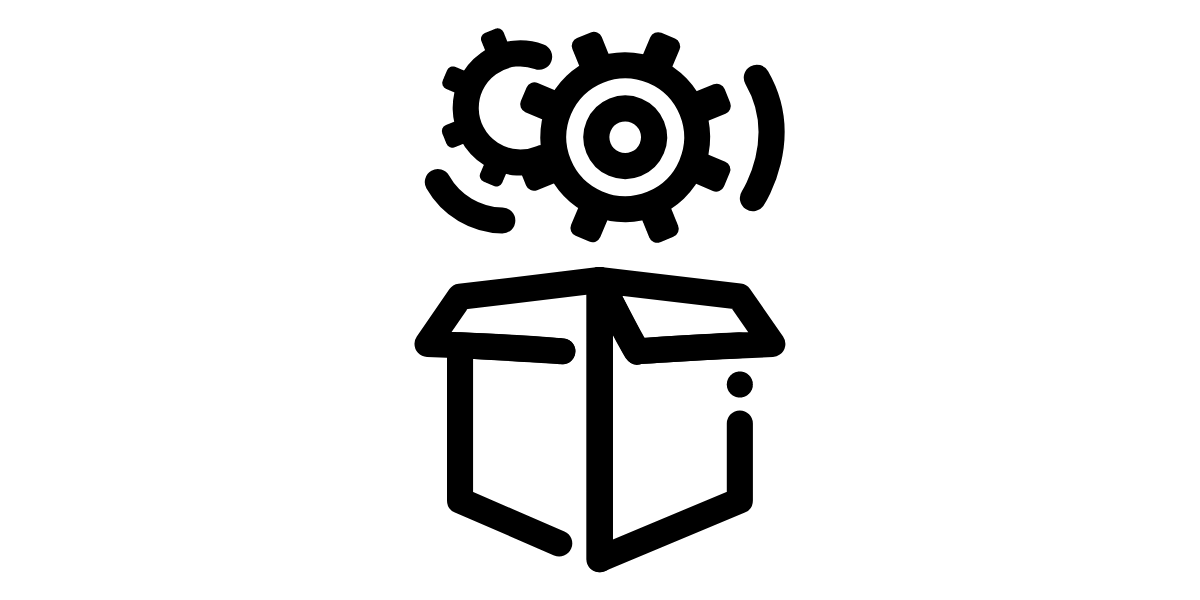 What purpose is the final product serving?
There are many options for CD packaging that can be used for different purposes. You may need to send promotional material for your company, organization, or event. This packaging can be either a lightweight, slimmer, or printed card wallet, depending on your budget. A standard jewel case is best for discs that are intended to be sold in retail environments. However, a more extensive booklet can fit in a DVD case.
While the project budget is often the most crucial consideration when it comes to packaging sourcing, it is also essential to consider presentation options. Let's now take a look at some of the most common CD packaging options, along with their costs and potential uses.
Plastic and paper CD wallets
The purpose of a plastic or paper wallet is to protect printed and recorded discs from scratches by light handling. These are the cheapest packaging options, and they are ideal if you distribute promotional audio or data discs at an exhibition or send them in the mail to promote music, images, or data. These are not meant for long-term use. It is possible to include information on the inside of the wallet. However, because they are flat, they can be easily lost amongst books, mail, or another robust CD packaging.
Printed CD Card Wallet
The printed card wallet is made of a thicker material than the paper or plastic wallet. It will protect your CD to a greater extent and can be printed with attractive images or information about its contents. They are lightweight and inexpensive, making them ideal for mailing out the disc. You can also use a printed CD card wallet to transport large quantities of audio discs at gig venues. You can include them with promotional media and reading materials. You may have seen card wallets in magazines or newspapers. These are great for distribution at exhibitions or events where the printed panels can be used as a way to communicate the essential information about the CD.
You can have them made from 100% recyclable materials, or you can choose to have them specially finished with a glossy or matte surface, depending on your art requirements.
There are also printed CD card wallets that can hold more than one disc. Most commonly, a double-CD wallet. You can also store an information booklet in some variants.
A tall CD Card wallet is available if you need a slim packaging solution but still need a lot of information. They are approximately 246mm high by 123mm wide and twice as tall as regular card wallets.
Cases for CD Clamshell and CD Trigger Cases
A trigger case, a polypropylene injection-molded plastic case that is open on one side to receive a disk, is called a trigger case. For ejecting the CD, the trigger mechanism is located on the opposite edge. Clamshell is an injection-molded polypropylene case. However, it has a hinge on one side and a locking mechanism that passes through the disc's center hole to keep the case closed. These packaging options are available in a variety of colors, but they do not easily accommodate printed paper parts. They are only meant to protect the disc. Polypropylene is a flexible and robust material that can be used to mail CDs. It is more expensive than plastic or paper wallets.
Standard and slim-line jewel cases
The standard jewel case, which is commonly used for CD distribution, is the most common type of CD packaging. These cases are made from rigid polystyrene, which protects the disc and keeps it firmly in place. However, they can shatter if subject to heavy abuse. They can hold other printed material, such as an information booklet. This is usually used for music CDs. It often contains artwork and information about the musicians. It is designed to give the user a tangible experience that encourages them to purchase the product. This will also allow them to listen to the CD, creating a loyal fan base and encouraging them to buy future releases.
A slim-line version is also available. These cases can hold the standard information booklet but not the back tray card behind the disc. These are lighter than the standard case and slimmer, so they may be helpful for mailing purposes but less sturdy.
There are jewel cases that can hold multiple discs if your project needs to be distributed on more than one disc. The most common is a jewel case with a double CD jewel. If required, cases can hold up to 6 CDs.
Although they are made of plastic, you can choose from a range of colors. However, they tend to be more costly than regular clear plastic cases.
A new variety of jewel cases, the "Super Jewel Case," has been famous in recent years as a way to mass-produce retail CDs. These cases are more robust than standard jewel cases, have curved edges, and offer a higher quality feel.
CD Digipack
A digipack is an alternative packaging option to the jewel case. The digipack is typically made of a gatefold (book-style), cardstock outer material, and one or more plastic trays adhered to the inner panels with a molded screw to secure a CD. These are attractive packaging options. The card material can be printed with any design you like and can also receive a glossy or matte laminate finish. Although they don't have the same brittleness as jewel cases, especially at the hinge points of the card material, they are more susceptible to surface scratches. Digipacks are generally more expensive than jewel cases, so they are often used for packaging limited edition music releases and not general releases.
Specialty and custom packaging
There are many other options for CD packaging, depending on your project budget and the impact you want to make. These are used to give the product an accurate value for money or to attract customers to your product over similar products.
CD Jukebox
The jukebox packaging is clever and holds the disc in a cardstock box that does not contain any other components, such as a tray or plastic CD holding stud. The disc is kept in a cardstock claw that folds into a flat package. When opened, the claw opens up to reveal the disc. These images will help you understand the packaging's mechanism. It is similar to a pop-up book. Because of the complexity of its design, the jukebox is able to receive full-color digital printing and a laminate finish. These boxes are impressive and will add a WOW factor to your project.
Metal CD Tin
These metal CD cases can be printed in spot colors with basic designs or logos and are available in many shapes. These cases are usually expensive because they are made in one-off runs. However, if large quantities are ordered, costs can be cut. This type of packaging can be used to give the music or business a lasting impression and add value.
Packaging artwork
It is a good idea to allocate a portion of your project budget for professional services if you don't know what the requirements are for CD Packaging artwork. This is an option that may not be possible. There is plenty of good advice and templates online to help you create the packaging and other paper parts.
Digital printing is not an easy process. Many projects have been delayed due to ineffectively representing the artwork on the packaging.
Professional companies will often be happy to help you with artwork creation.
Summary
The type of CD packaging you choose depends on many factors, such as the project's end-use and budget. This article should provide enough information for you to make an informed decision. It will also allow you to speak in detail with a packaging supplier to discuss custom packaging options and how to get the best deal.