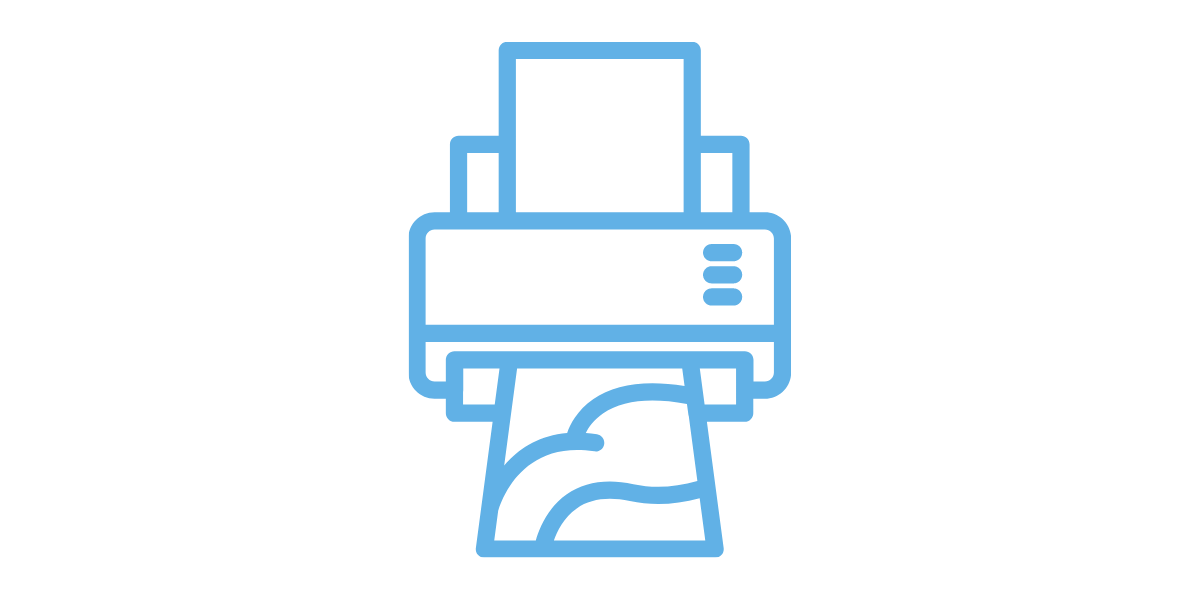 Short Run CD Printing Project: Printing CDs
Printing a small number of CDs can be done in one of three ways. You will be restricted to digital (inkjet) printing if you are doing it in-house. Professional printing companies will often offer lithographic and screen printing services. We will discuss each CD printing process in more detail.
CDs digitally printed
The digital CD printer uses the same printing process as a standard desktop inkjet printer. Many modern home printers have a CD tray that allows for you to insert an inkjet-printable CD and run it through the same printing heads as if it were printed onto paper. Professional digital CD printers are more dedicated machines that can print on CDs. They also have an automated loading and unloading system. The machine can print as many as 200 CDs at a time and can be left unattended while other aspects of the project are being attended to.
The CD printing process is not suitable for large quantities of CDs, as it is the slowest of all the main methods. Even though the process is fast, it is also slow because the clear lacquer coating must be applied after printing has been completed to protect the printed surface against moisture. Although inkjet-printed CDs can be printed with water resistance, they don't have the same effect and look less appealing than a lacquered one. This process can produce high-resolution images, and the final item can look amazing if done correctly. Digital CD printing is also free of fixed setup costs, which is excellent for those who only require 50 discs.
Screen printing
The most popular and widely-used method for printing CDs is CD screen printing. This process is an adaptation to the screen printing process that was used for years to print onto paper products. It has been modified to allow printing onto any surface to create branded items like mugs and t-shirts, as well as USB memory sticks. The process involves printing multiple colors onto a disc using different printing screens. The CD screen printer can produce six different colors by using a disc with a base color. The machine works as a rotating platen. Each color is then applied to the station, and the ink is then cured by a UV light.
This process is only suitable for printing areas of solid color. It is not recommended for printing photographs or subtle color gradients. This printing technique can produce outstanding results if the artwork is specifically designed. Because of the use of fine mesh screens, the print is crisp, sharp, and has a beautiful texture. The ink is waterproof and very durable once it has been set. It is also resistant to scratches and dents from rough handling.
Screen printing is a screen printing method that allows for short-run CD printing. However, there are fixed costs, such as the printing of the screens and the film used to create them. If cost is a concern, this is not the best process to use for less than 100 discs. Screen printing discs at a lower cost per unit is a good option. Plus, once they are printed, they can be reused for future printing.
Offset (lithographic) printing
Another popular way to print CDs in short runs is this method. The lithographic printing machine does not have a rotating platform like the screen-printer. Instead, it uses revolving cylindrical. A rubber blanket is wrapped around the cylinder that applies ink to the CD. This covers the CD and transfers ink onto the disc. This method can be used to print complex images on a disc, as well as images with subtle color gradients. However, it is not recommended for printing large areas of solid color. It could cause an uneven appearance in the final print.
Lithographic printing has fixed costs, just like screen printing. Each set of the artwork must be printed on separate plates. Work that requires less than 100 discs may be more costly than if digital printing was used. However, the unit cost of a job will decrease as it increases in number. If a reprint is necessary, the plates can be saved and reused.
Printing the paper parts
If you take your time when printing the paper parts of a CD printing project, it's possible to create professional-looking prints if you do it properly. A desktop inkjet printer that is relatively inexpensive can produce excellent prints.
Printing CD Jewel Case Paper Parts
For making paper parts for CD jewel cases, you can either buy templates online at the correct size or buy semi-gloss A4 photo paper or inkjet printed silk paper stock at 150gsm. You can buy templates for the rear tray card, but the spine edges will need to be scored to make folding easier. However, this is something you can do yourself if necessary. You can make a front booklet by having a folded sheet printed on both sides. Additional pages can be added to the spine if necessary. You can create something beautiful as long as you take your scissors and use a guillotine.
Printing paper parts for a CD jewel box case is a tedious task. Here are some tips:
If you print on both sides of a 120mm square panel, you can have two pages and four pages, respectively. For double panels measuring 240 x 120mm, you will need to print on both sides. The folded side of a double panel measures 240 x 120mm. Due to their construction, the booklet must contain multiples of four pages. You will be able to see the reason why a CD jewel case book has more pages than four pages if you look closely at it. A booklet sheet measuring 240x120mm folded in half makes four pages. However, you will need to add four more pages where the spine has been stapled. This requirement is usually considered when designing content.
You can print the rear tray card on either side, but you'll need a clear case with a CD holding tray to see the print inside. The folded spine strips can be skinny, so it is difficult to achieve a high-quality folded edge without scoring the inside. For the best quality appearance, any text printed along the spine must be small enough to fit.
Printing CD Card Wallets
You can also buy templates for making your own CD card wallets. These can be printed and then "popped out" from the template. The edges have been partially precut. Print your own designs on semi-gloss A4-sized cards or silk 250-300 gsm. To achieve excellent results, the tabs can be scored and folded.
If you have a tight deadline, this is fine. However, printing, cutting out, and sticking can take time. Professionals will be able to handle it if you aren't able to. You will be able to quickly and easily create high-quality packaging using automated processes.